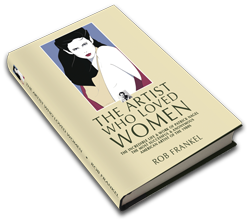 The Artist Who Loved Women ships anywhere in the USA.
US$38.84 + US$6.00 shipping = US$44.84
Please fill out the form below completely to assure prompt delivery.
For alternate shipping instructions or questions, please use the Contact form above.
ORDERS OUTSIDE THE USA must be SPECIAL ORDERS. Use the Contact Form above..