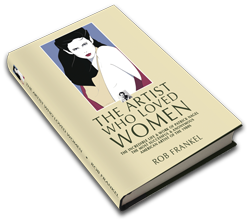 The Artist Who Loved Women
ships outside the USA for $22.33 (USPS).
US$38.84 + US$22.33 shipping = US$61.17
Back to USA Order page
.
Please fill out the form below completely to assure prompt delivery.
For alternate shipping instructions or questions, please use the Contact form above.
SPECIAL ORDERS. Use the Contact Form above..